the supply chain simulator from the future
INDUSTRY 5.0 is a 'serious game'1Definition: 1. Clearly defined, measurable learning objectives 2. Provide players with a clearly identified challenge/problem 3. Provide players with positive/negative feedback with respect to progress toward the game's challenge and achievement of learning objectives that enables players and teams to compete with experimental business-models – enabled by dynamic new supply-chain capabilities and autonomous transport & logistics.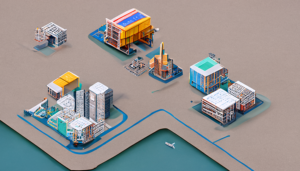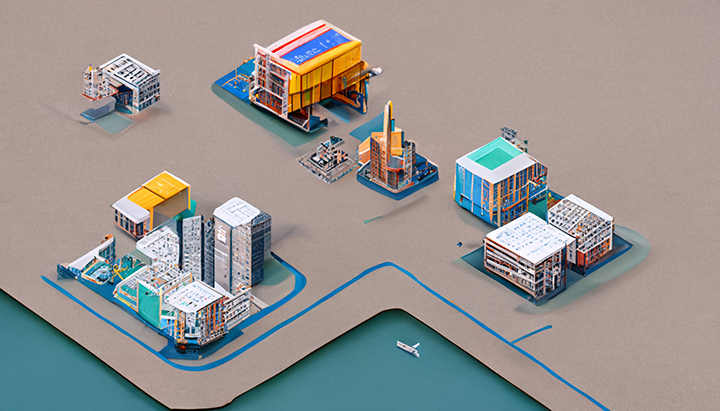 Based on anticipated capabilities by ~2050, where pervasive connectivity, in-motion robotic 'factories', autonomous transport & transfer – are getting the right people and / or products in the right amount, place, and time – even in space!
Why a Simulation game?
INDUSTRY 5.0 is motivated by the need for a simulation-space for supply-chain experimentation and innovation – to envision, and potentially achieve a more productive future, faster.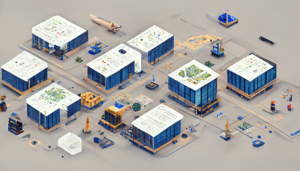 To do this, we must stand in the future and ask, "what if the current '4.0' technologies are only a start-point – not the destination?"
Then what?
What does INDUSTRY 5.0 anticipate about the world of 2050?
All People & Things are 'smart & connected'
Fully-Autonomous Transport2

In-Motion Pickup, Transfer & Delivery

for People & Cargo exists (see NŪMŪV)
Perpetually In-Motion Robo-Factories & Warehouses
Space Manufacturing & Logistics
Business environment that rewards profit and purposefulness
Some things will not change

The Laws of Physics – 'teleportation' of matter still not possible.

Your orbital or moon-based factory will behave a little differently!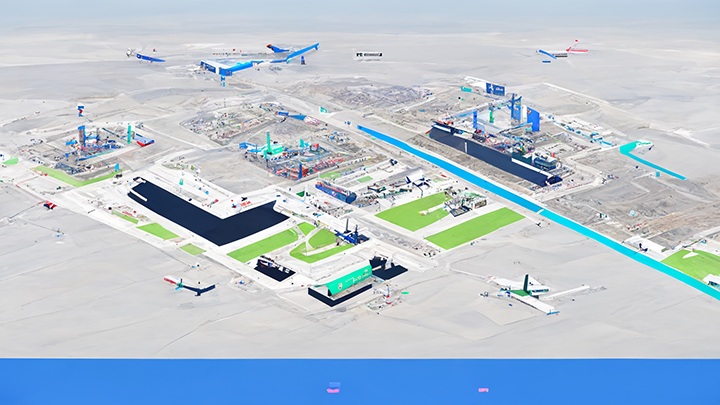 How is INDUSTRY 5.0 different than 20th Century Supply-Chain systems?
Unique, Core-Capabilities of the INDUSTRY 5.0 game:
Dynamic Demand : Supply + Move-Graph matching3

according to objectives / rules & constraints – that the player controls

Business 'scoring' based on Margin, Growth, and Purpose
Energy & emissions calculation & costing
Own : Subscribe transactional model for products / assets, across lifecycle – full-circle.
Person & Product-centricity4

Inverted relationship to system – capable of telling the game where they need to be next, and when

'Transient-Nested-Relativity' representation concept for ever-changing Demand : Supply positions in time & space
Train your model to make decisions according to service level and cost objectives
Intelligent-Interaction
Players make decisions from options presented in relation to 'opportunities' & 'trends'
Minimal 'user interaction'. All-gestural interface, no 'manual-data-entry'
Sophisticated business-graphics, visualization and animation
Extensibility
Offered to current MBA / Operations & Supply-Chain students & faculty5

ie add your own pricing, 'planning', product-configuration, optimizers, and other rules – as a means to 'master' the game – and gain advantage over competitors (both real & AI)
Realistic
INDUSTRY 5.0 is realistic, based on 25 years of software design & development experience on the leading edge of Enterprise Supply Chain, Manufacturing & Logistics.
Who should play INDUSTRY 5.0?
Corporate Teams to experiment and innovate with the 'art of the possible'
MBA / Supply Chain & Operations students

Anyone interested in Business & Supply-Chain techno-geekery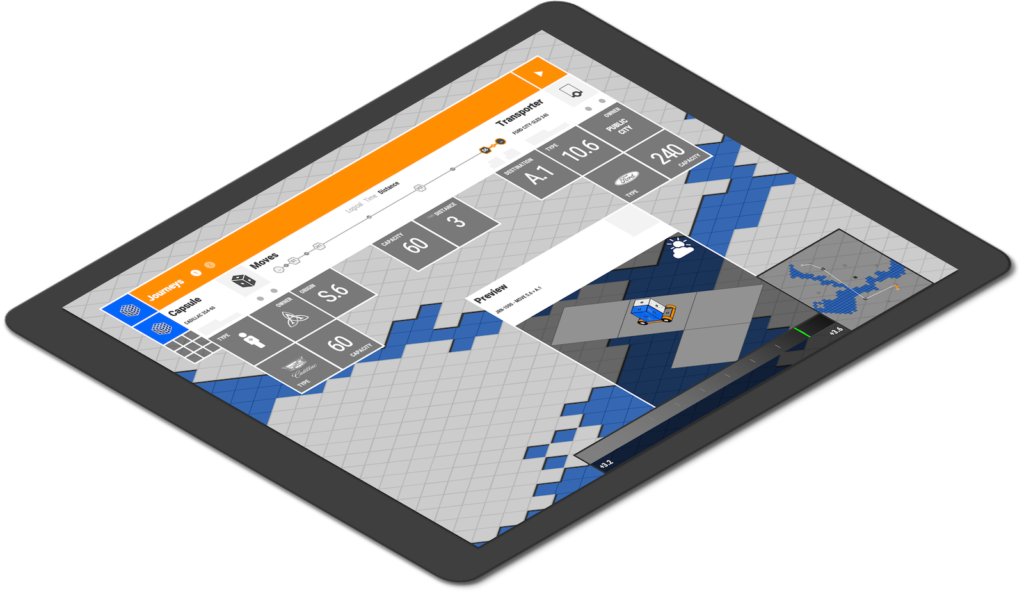 ---
INDUSTRY 5.0 Articles
---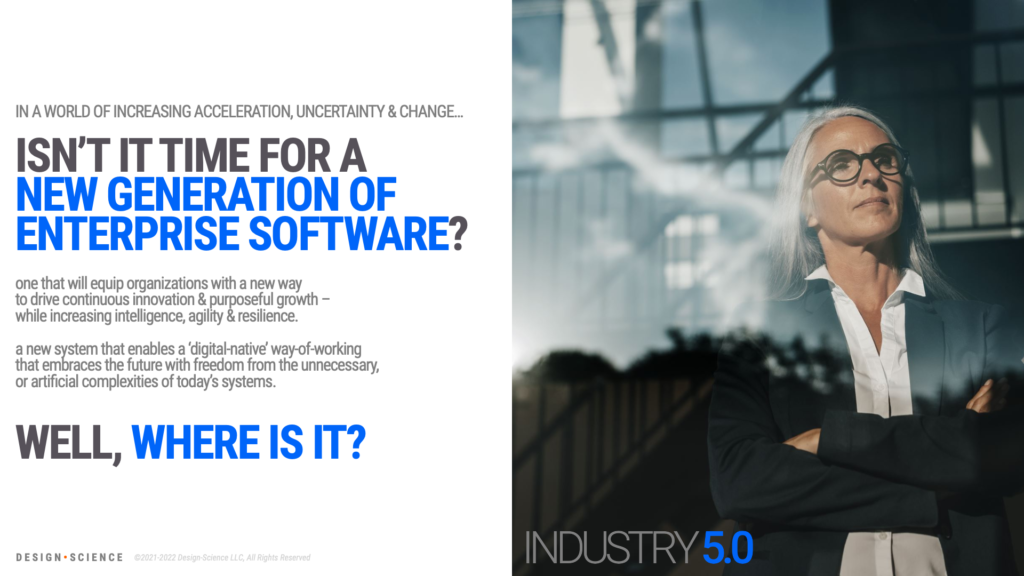 ---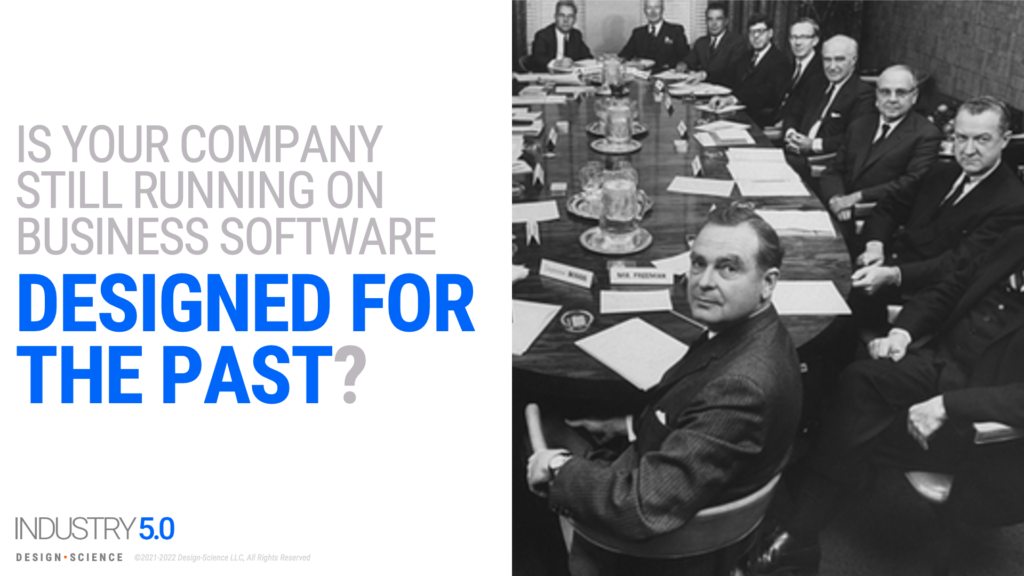 Insider Info
PLAYER CONTENT & ASSETS🔒
DESIGN🔒
INDUSTRY 5.0 Design Brief
BUSINESS🔒
Strategy & Plan
Patent Information & Status
Investor / Customer / Partner Info
DEVELOPMENT🔒
Features & Roadmap
World, Entity & Actor Definition
Process & Play Model
Advanced Visualization & Analytics
API Definitions
---
🔒 DESIGN-SCIENCE INDUSTRY 5.0 Insider access only.
Request insider-access6coming soon NDA / Confidentiality agreement required.
---